The case was made of leather and looked worn. It looked sturdy though. The zipper lay unzipped, yet I couldn't see what was inside.
As I crept closer, the thought didn't escape me that it belonged to a dead person. I should probably not peek into it.
Would I want someone looking through my travel kit? Absolutely not.
Morbid curiosity got the better of me, and I knew I wanted to see what was inside the dusty kit. Morbid. I realize the use of the word is not in good taste.
Memories of my brother prying open an uncle's travel kit as a toddler, and knicking his baby index finger on a razor, ran through my head as I stuck out my index finger, and gingerly tugged the case open.
It contained everything I'd expected it to contain, with the exception of the strip of batteries (why?), but seeing the nail clippers got to me for some reason.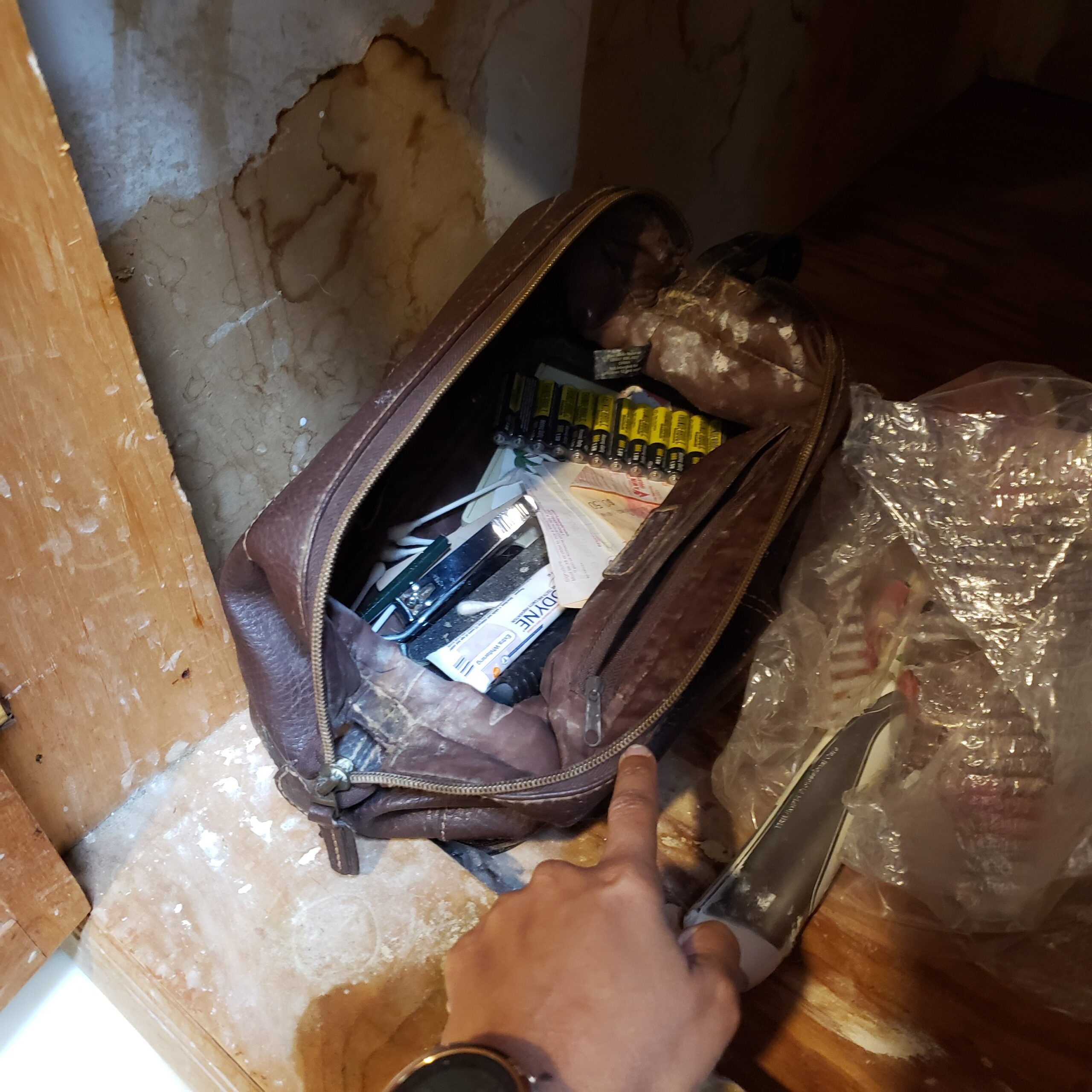 I thought about my travel kit that had taken a constant spot on top of my washer whenever I'm home between travels – it is as personal as it gets for me. It is the one thing that I can instantly roll up and take with me on my travels. And it is the one thing that makes me instantly feel at home regardless of where my home for the night is.
I wonder if he knew; if he knew as he clipped his nails, and put the clippers back in the kit, that there would be no next time. If he knew, would he have left it there? So that a random stranger can write a post about how vulnerable it must have felt to leave a half finished piece of your life, for someone to take a peek at.