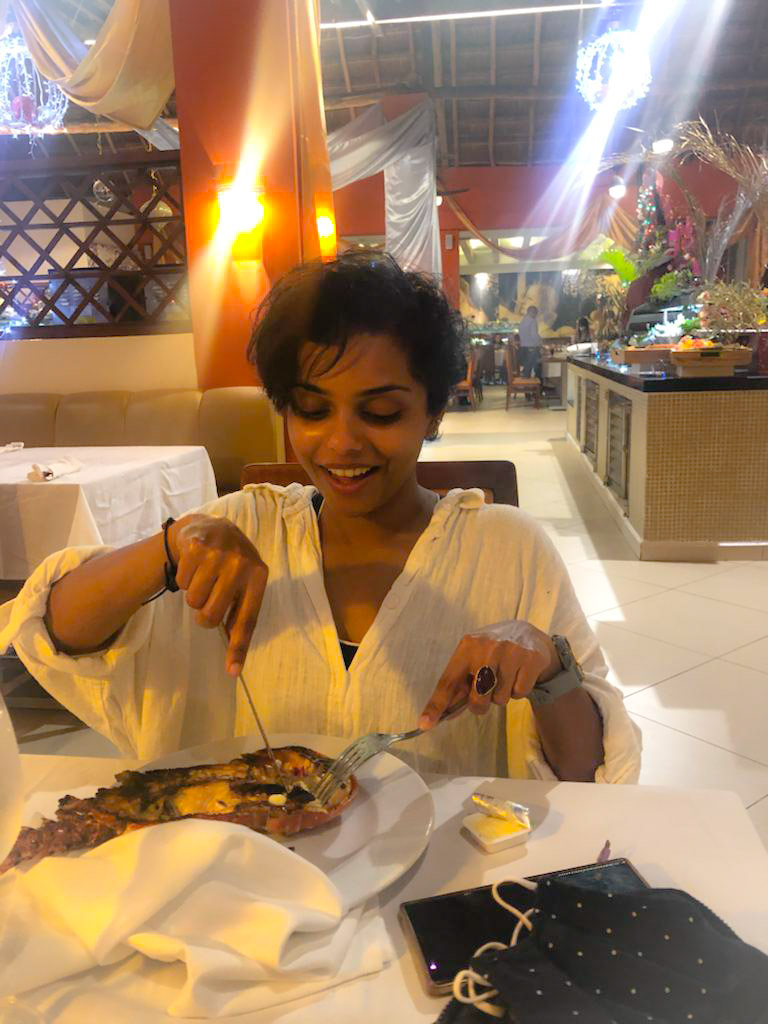 This is the last pic taken of me in 2021. I hadn't washed the salty sand from the day off my body yet, but the dinner was good and I loved learning about the Argentinian solo (I think?) traveller sitting at the dinner table next to me who trains polo horses for a living.
Not gonna write about how <insert adjective> 2021 was. It was no worse, or no better than the years prior. But as always, I'm thankful for my privilege.
But talking about 2021? I spent a total of 5 months out of a carry on suitcase, travelling and meeting people from various walks of life, while transplanting myself from Manhattan and building a haven for myself in South Jersey, and juggling a multitude of professional and personal projects. I'm thankful for new friendships; some for a reason, some for a season and some for a lifetime.
Every year will bring its own weight in terms of challenges. This year though – I built a ton of muscle! Maybe not a ton, but definitely a few pounds.
Bring it on 2022. Show me what you got. Because I'm gonna approach it with the same level of enthusiasm as I'm approaching that plate full of food in front of me.
Yes, life will always be tough. And I'm not expecting 2022 to be "better". But I am excited about whatever it has in store for me.