Palakkayam Thattu was beyond my expectations. I was expecting a Motta Kunnu (bare rocky hill). There was nothing bare about what I saw.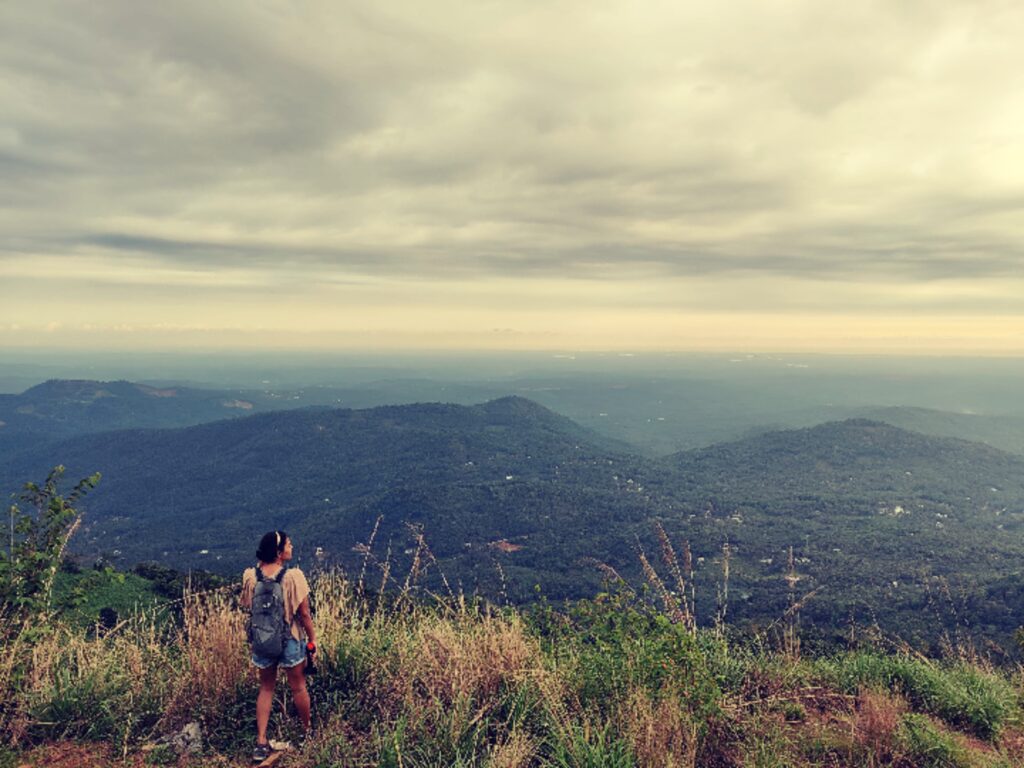 From the top as far as the eye could see, there were miles upon miles of rolling hills dotting what appeared to be flat ground at sea level, broken by houses, roads and churches. There were a lot of churches.
The windy curvy roads looked so small that I felt I could almost pick up the white Mahindra jeeps that kept noodling down the far away broken roads; one after the other; they kept coming; never ending.
The mountains of the Western Ghats that laced the skyline seemed to be tumbling over each other, but a few peaks stood out. The oddly shaped Paithalmala was unmistakably stark. Almost as stark and abrupt as the sentences that make up this post! Words don't seem to be working for me today. So I'm not gonna try and get overly poetic.
Let me leave you with – I'd love to climb Paithalmala soon!