About to plunge into the bowels of the earth.
The 1 hour 15 minute, drive from Arenal to the Venado Caves was one of the better decisions I made during my Costa Rica trip in 2019.
When I got to the caves, I was literally the only tourist there. After a while, couple of other folks joined me, which made the experience slightly less creepy.
It blows my mind that the system of underground caves is privately owned. I'm also in awe of the first human that decided to go down that hole that I have my legs in, and decide that it was big enough for a human to pass through.
I highly recommend this mostly over looked destination that's slightly different from your regular mountains/beaches vibe. It's a whole different dimension. If you're claustrophobic, you probably wouldn't enjoy this.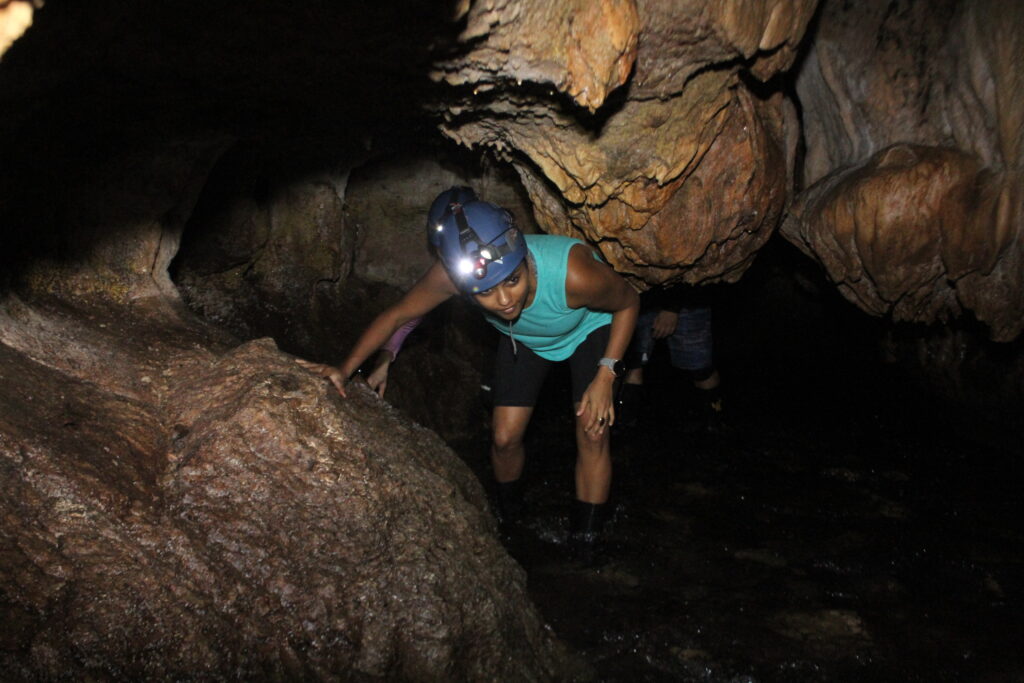 The creepiest story the guide told us while we were underground was when he was down there with some tourists back in the 90s, and an earthquake happened above ground. He said they never felt anything down there… I couldn't help but wonder what would have happened if the cave entrance caved in during that earthquake.
#costarica #venadacaves #arenal #lafortuna #costaricawaterfalls #costaricatraveldestination